A sunny day was an unusual bonus, the way the weather has been this summer. It was an early start for us at Jayne's house and preparations were well under way.
The dress was waiting upstairs...
Flowers arrived from David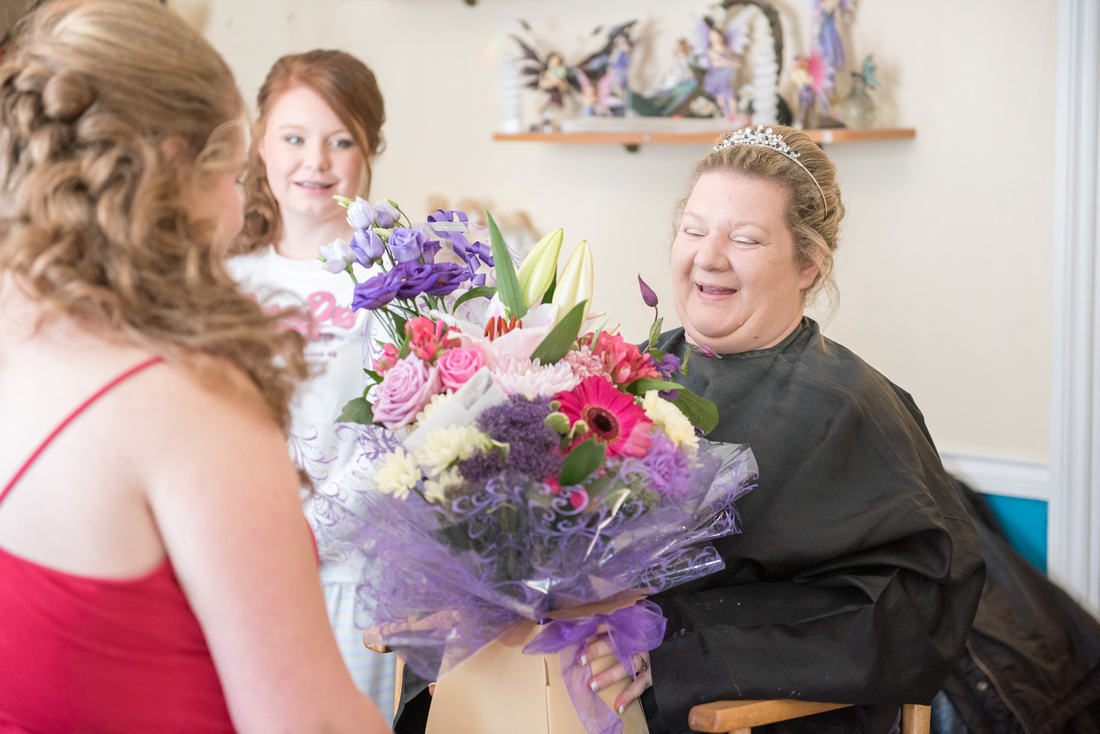 And from Blushing Blooms
Blushing Bloom's love to add a personal touch...
Jayne had a captive audience as she arrived dressed for her wedding...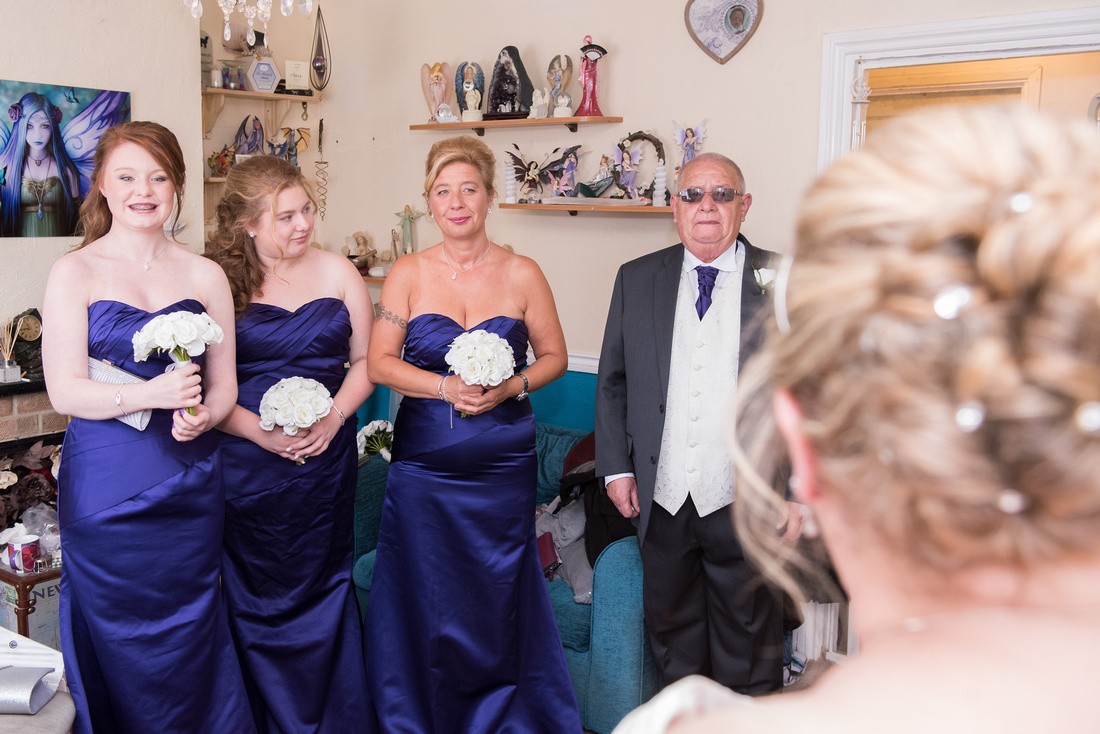 David was a little nervous...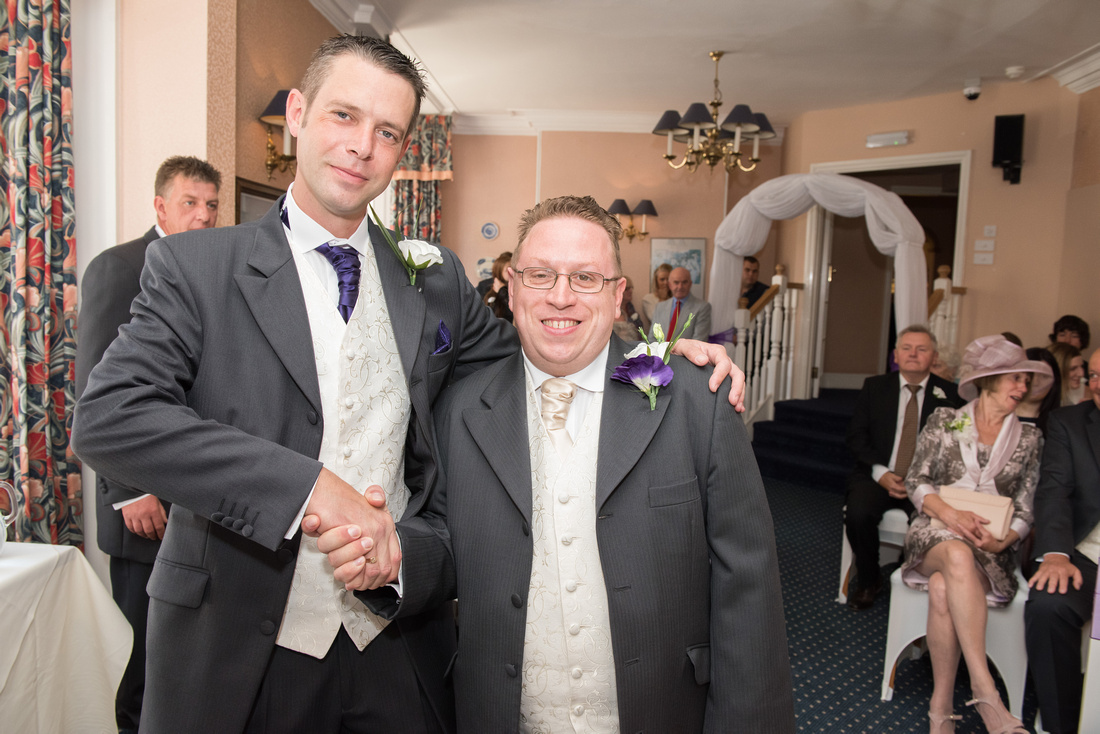 The bride arrives
Speeches
Cake time...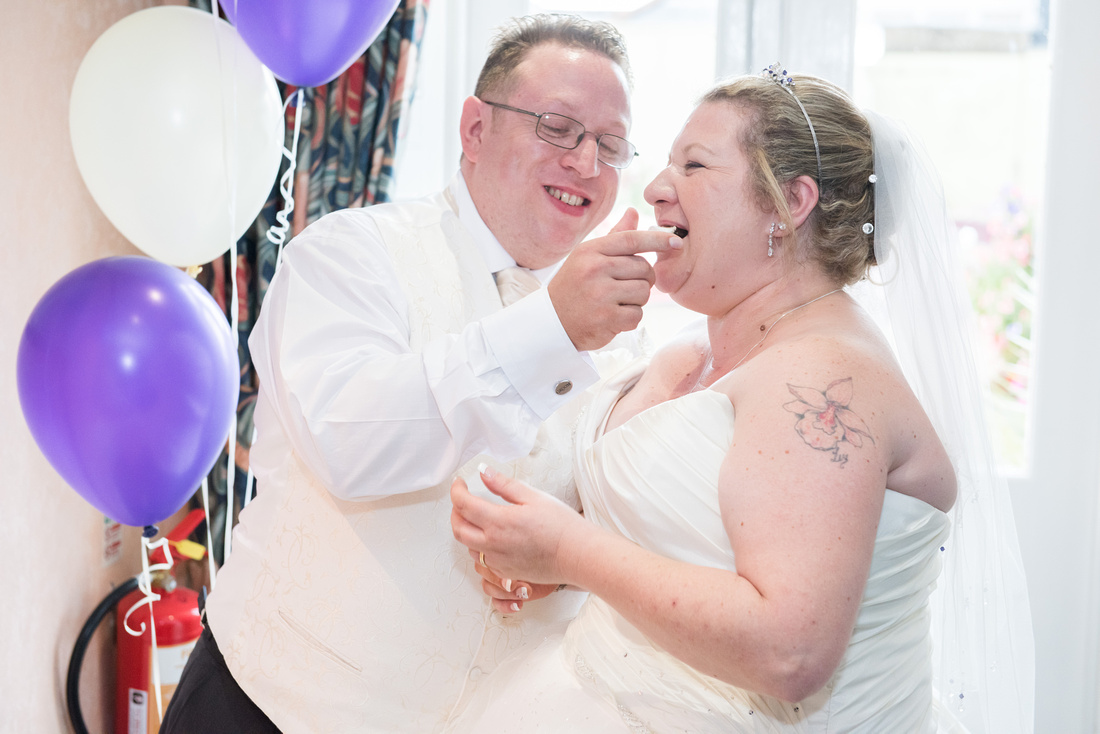 Off to Appley for a protrait shoot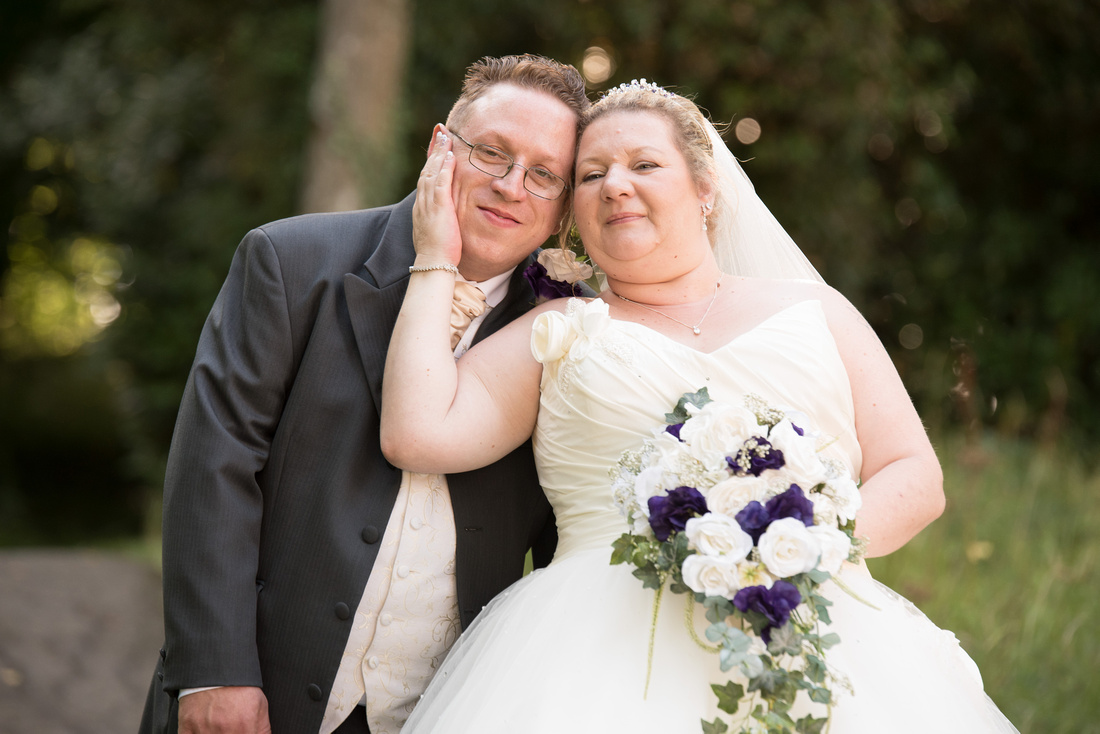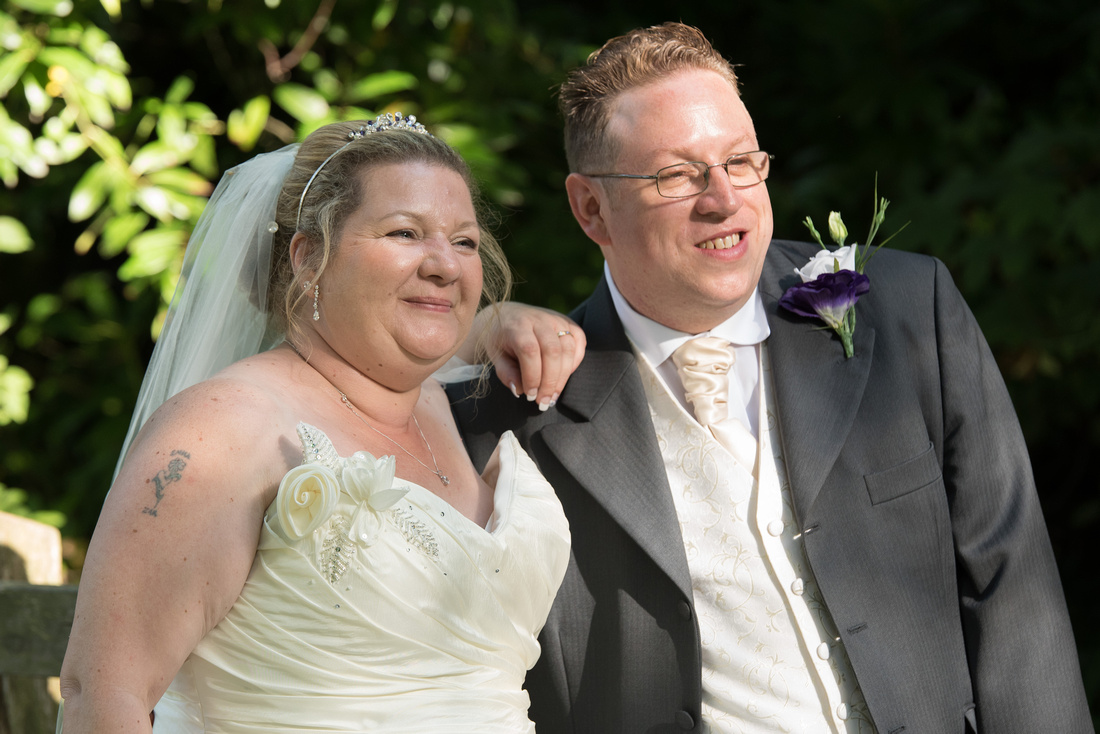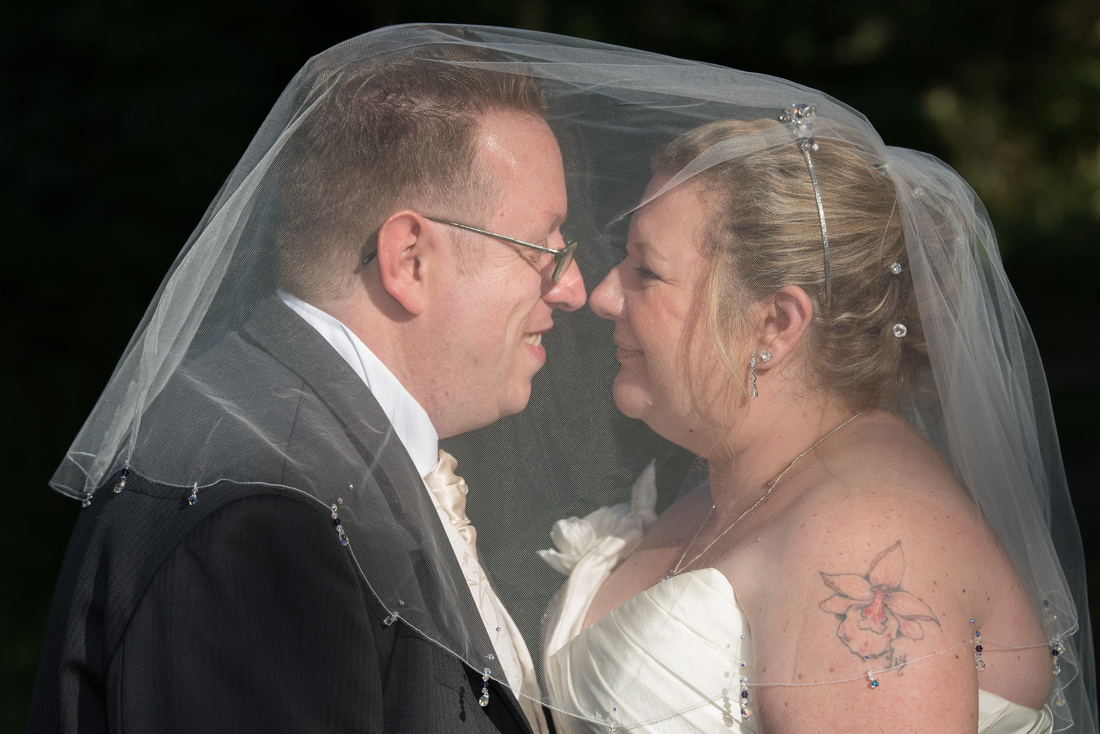 Evening celebrations
Fun photo time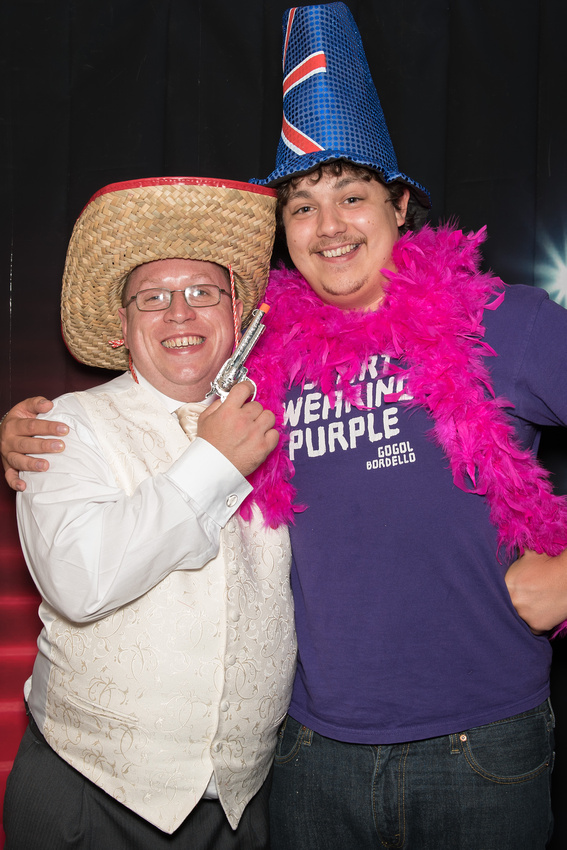 The video montage...